Course details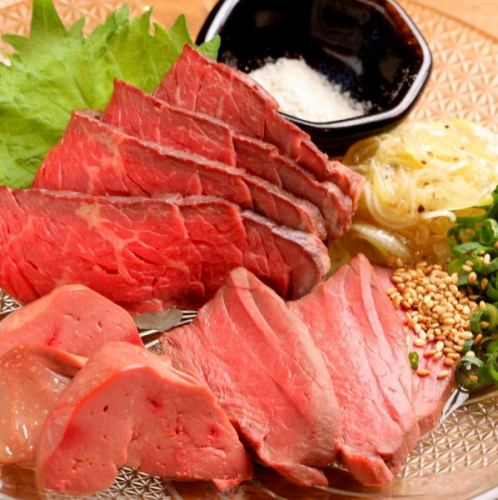 «Meat piercing sashimi × roasting course of mochi pork» 8 fruits and fruit liquor including fresh fish piercing 2 H drinking and drinking 3500 yen
8items

2persons

~

All-you-can-drink available

All you can drink for 120 minutes!
3500 yen without cooking pot course! Drinks with premium malt 120 minutes all you can drink !! Hokkaido fish fish sashimi boasted of freshness · Our specialty, low temperature cooked meat puncture assortment, etc. All 8 items prepared! Welcome party, friend friends Please also use it for drinking party etc. ♪
Menu
◆ egg custard
◆ Various vegetable salad
Assorted 3 barrels of fresh fish in a bar bar
◆ Low temperature cooked meat puncture platter
◆ Asparagus tempura
◆ Mocha Pork loin charcoal grilling
◆ Winding Toro soak
◆ Today's dessert
There may be changes in content due to purchase ※.Please acknowledge.
All-you-can-drink menu
·beer
· Premium Maltz /
·Highball
· Jim Beam High Ball / Ginger High Ball / Cola High Ball / Lemon High Ball / Ome Hi Ball
· Kinmiya distilled spirit
· Kinmiya / plum break / Kinmiya highball
· Fruit wine wine
· Plum wine / red wine / white wine
· Sour · Frozen Sour · Cocktail
· Male plum sour / lemon sour / Lamune entrance! Ramune sour / ginger ale sour / grapefruit sour / tomato sauce / secret sake sour / lemon / orange / kiwi / cuanya / fuzzy group / cassis orange / shandogaf, kitty / carimocho / operator / red Eye
Shochu
· Wheat shochu / potato shochu /
·Soft drink
Oolong tea / green tea / ginger ale / cola / orange juice / grapefruit juice
Reservation deadline

Visit of hope the day before until 23:00
2018/06/11 update